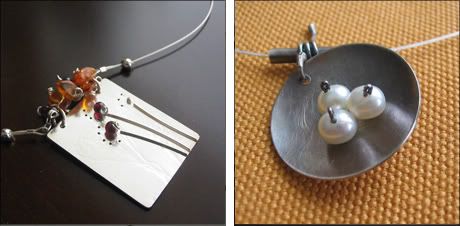 1. Tell us a few things about yourself.
I'm currently a full time mom, raising 2 children, who turns to a creative owl at night. I have a bachelor degree in Architecture. I found jewelry is architecture in a much smaller scale.
2. What are your favorite materials to work with?
I like sterling silver because it acts similar to construction material.
3. Does it take you a long time to complete a piece?
It depends how complicated the design. In general, it would take between 1-7 hrs.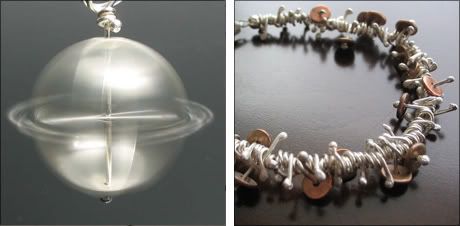 4. If you could try your hand at any craft what would it be and why?
I like to try a lot of crafts.... I would like to try sewing, soap making, candle making, doll making, pottery, cooking,...
Did I say a lot? If I really have to choose only one, at this time, I would like to try hand thrown pottery.
5. Where else can we find your work?
http://www.bigib.com
Etsy
http://bigib.etsy.com
Flickr
http://www.flickr.com/photos/bigib/
Blogspot
http://bigibdesigns.blogspot.com/
Dawanda
http://bigib.dawanda.com